"Surface Electromyogram" involves
no pain and is non-invasive as you attach
electrodes on the surface your skin.
Surface EMG (Electromyogram)
Unlike the Needle EMG method to measure one electric activity of muscular units, it enables quantitative analyses of overall synergistic activities of a set of muscular movement groups working out comfortably without any pain. This has highlighted it as a new paradigm for rehabilitation related to muscular and skeletal diseases.
As there are many recent useful clinical effects reported about surface eletromyograms, related researchers continue presenting efficient methods of treatment applying bio-feedbacks as well as more detailed muscular disease diagnosis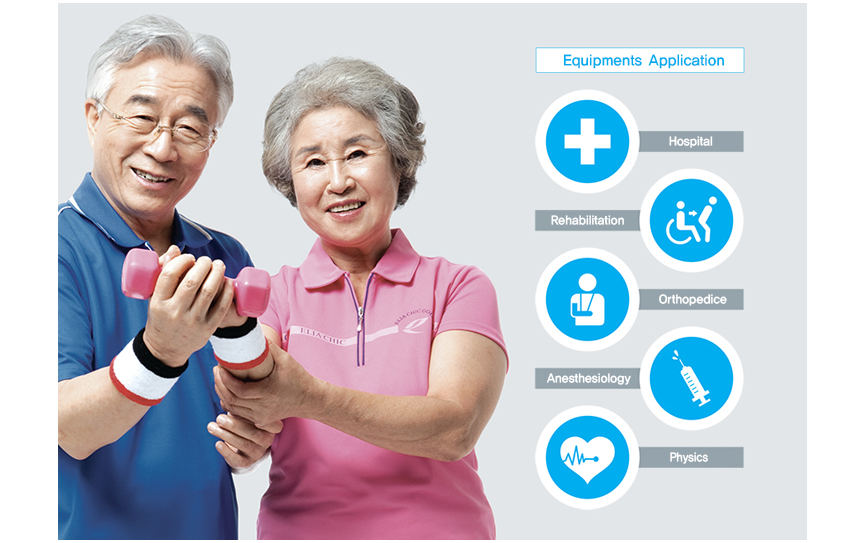 Laxtha Co., Ltd. will be fully responsible for all processes from scientific testing to inspection.
Both wired and wireless applications / GUI Simple and clean GUI / Support customers in practice and arrange regular training/ Saved as text format
/ Medicinal apparatus

Quantitative Data Extraction
Muscular contraction value (RMS), muscular fatigue (MEF), and muscular regularization (MVC)


This is to measure muscular contraction at a certain interval and observe the muscular improvement through rehabilitation (bio-feedback) at one glance.
Bio-feedback to urinary incontinence, electromyogram, stress, muscle relaxation and strokes and other rehabilitative electromyogram bio-feedback