Usually, the peak appears between 250ms~600ms after the time of presenting stimulus according to the stimulation presentation protocol and therefore, if appearing too late, it is separately named as late P300 or P600 etc.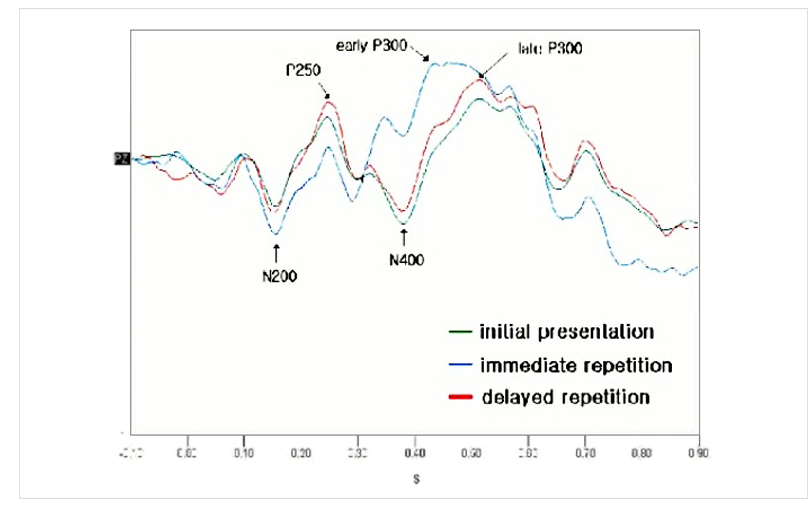 Generally, Amplitude and Latency values are used as representative variables for quantifying configuration peaks such as P300. Amplitude means the height or depth of the peak and Latency means the emergence time of the peak.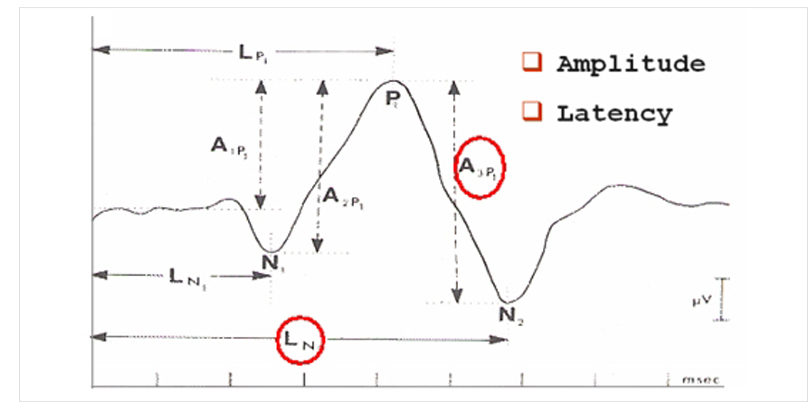 Previous studies that have been reported over the past 20 years reported that P300 reflects selective attention to stimulus, stimulation cognition, memory search, relief of the sense of uncertainty etc. among information processing processes.
Selective attention (Squires et al., 1975)
Stimulus detection (Hillyard et al., 1971)
Memory scanning (Donchin et al., 1986)
Relief of the sense of uncertainty (Sutton et al., 1965)
That is, as attention, memory, cognitive skills get higher for the stimulus, the amplitude of P300 tends to get bigger and the time when P300 peak appears (Latency) gets faster.